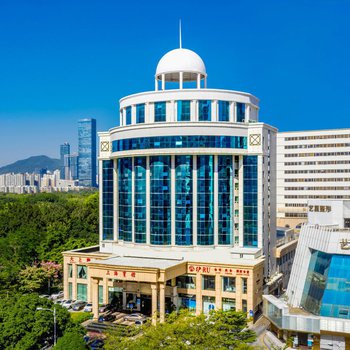 The Shenzhen Shanghai Hotel (Shenzhen Shanghai Binguan) is located on Middle Shennan Road in Shenzhen's Futian District.
Guestrooms at this Shenzhen hotel feature LCD TVs and free broadband Internet access.
Dining options include Shanghai, Cantonese and Western cuisines with a breakfast buffet and afternoon tea available.
Events facilities include a function hall capable of accommodating up to 280 people as well as conference rooms and a business center. A service staff for events is also available.